Events? Networking?
Tavata.
Meaningful events & encounters
Tavata platform offers solutions for arranging events and networking. Forget the hustle, let our platform help you succeed.
Want to hear more?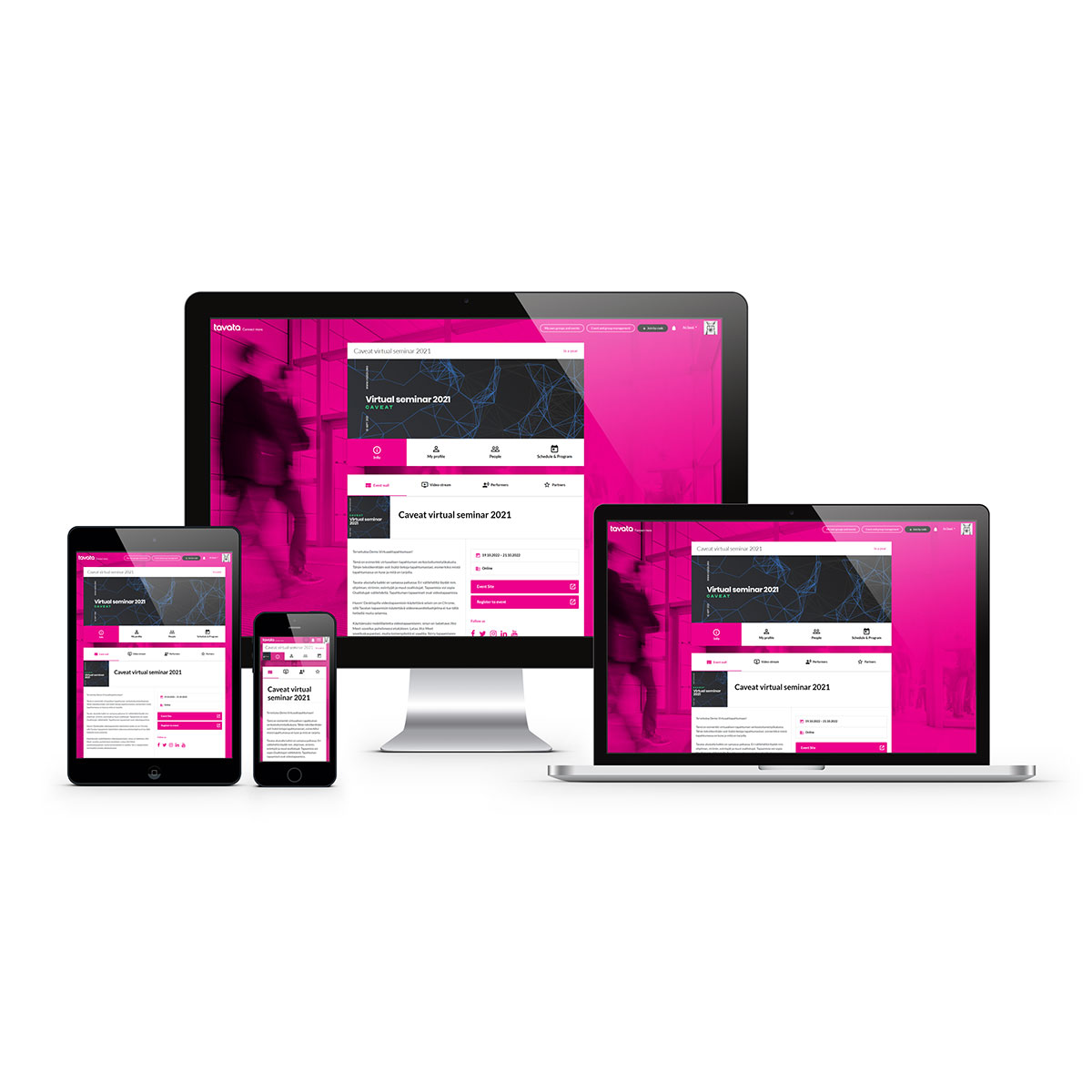 User friendly and flexible
Tavata is for everyone. It offers a user-friendly solution for event organizers to create and manage events, as well as the patricipants to attend the events. It is scalable for all events - big and small. Tavata ensures a successful event experience in different kinds of business events, seminars, webinars and in networking and recruiting events. Just try it - you'll love it!
Before, during, and after the event
Live and virtual features
Intelligent matchmaking
Easy-to-use web app, without download
---
Tavata is for everyone.
Tavata is free for the event attendees. Event organizers have the opportunity to offer event attendees added value as well as new experiences. Make your event great with Tavata.
---
Public events
More public events can be found from Public events -page.
Tavata is trusted by many