19.3.2020
Tavata is offering a networking tool free of charge to support businesses during COVID-19 
Tavata supports event organizers, companies ja organizations during the COVID-19 pandemic by offering a networking tool free of charge until the end of May. This way we ensure event organizers can have a quick start after the situation calms down and companies can operate successfully and meet online – without forgetting networking.
In Finland, the Regional State Administrative Agencies have banned organizing events of over 500 attendees from the 13th of March. This recommendation goes on until the end of May. In several countries, this ban affects small events as well. The events industry is familiar with going people first, and especially now it is important to act according to regulations, with safety in mind.
The ongoing situation affects all of us, therefore we want to do our part in supporting businesses, communities and organizers in this difficult situation. Many events have been rescheduled and many places have started remote work. To ensure fluent working, we have decided to offer Tavata networking tool free of charge from 1.4 - 30.5.2020
How to use Tavata free of charge
Do you have the need to move networking and meetings online? Are you planning to organize online-meetings, events or webinars?
Human-to-human interaction and supporting each other is still important, which is why we are offering Tavata networking tool and our support to you. This way we ensure your operations are fluent and customers, members and staff all have the chance at smooth interactions.
Tavata Events: Tavata networking tool can be used for live-events and booking meetings, but also for adding value to webinars and streamable events. Keeping up with contatcs and networking is still important, which is why we are offering this tool free of charge for your use. Tavata networking tool enables getting to know other participants, finding the right people and messaging directly from one platform.
Tavata Social: Are you maintaining a network/group and meeting face-to-face is prevented due to the ongoing situation? Tavata networking tool enables a platform for members, businesses or projects to network, meet and message. Networking is still possible, but this time, you can lay comfortably in your own couch. Until the end of May, you won't have to pay for this tool.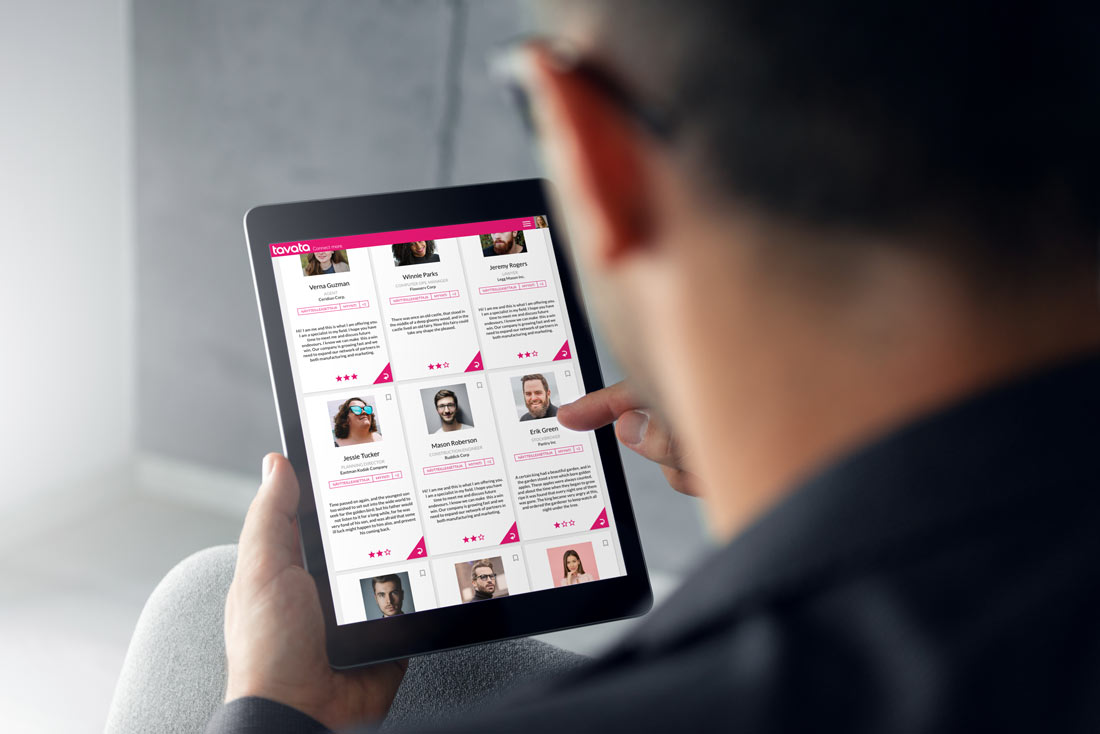 We emphasize, that this free of charge period 1.4-31.5 does not turn into automatic payments, after the period is over. We hope the trial will serve as a chance to maintain networks easily, and for event-organizers to be able to restart their operations after the situation has calmed down.
Contact us, if you think Tavata networking tool could benefit you. Let's talk and meet safely online! You can find our contact information here.