12.2.2021
Visit Estonia matchmaking events shifted into virtual with Tavata event platform
Visit Estonia has an important mission to help Estonian tourism and companies around it grow. Visit Estonia has traditionally organized workshops for Estonian companies to meet and introduce them selves to companies abroad. During the pandemic travelling has been limited, so this past year new ways had to be invented to arrange the workshops. Especially now, when COVID-19 has turned tourism around and it needs a restart.
Virtual business matchmaking
Visit Estonia used Tavata platform to arrange two matchmaking events virtually. One to connect Estonian and Finnish companies, and one for Estonian suppliers and German buyers. The suppliers and buyers had an opportunity to get to know each other and book one-on-one video meetings beforehand and on event day have the meetings easily within Tavata platform.
With Tavata event organizers can create matchmaking functions suitable for each event. Participants then are able to choose, what they are seeking or offering, and Tavata platform helps to offer the best contacts for them. According to the organizers Evely Baum-Helmis and Kristiina Talisainen, Tavata made it very easy for participants to find new collaboration possibilities.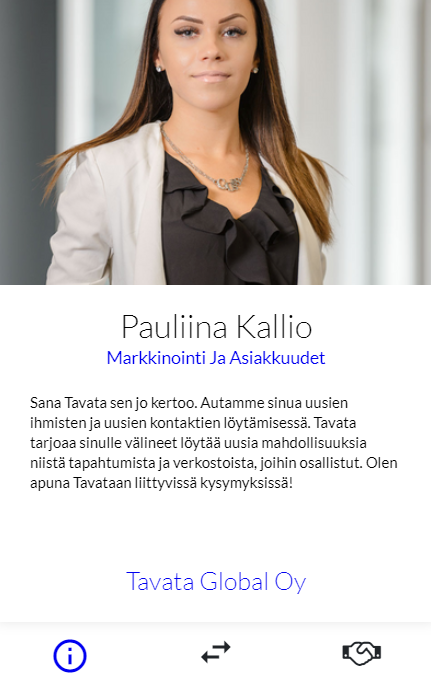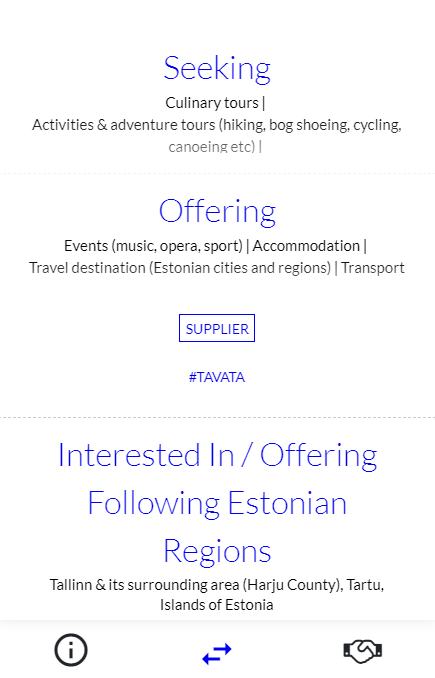 All event content in the same place
Hundreds of video meetings were pre-booked for both events, and the video meetings took place within Tavata. For virtual events such as Visit Estonia workshops, Tavata offers a platform for matchmaking and meetings, but also to bring your other event content to the same place. Event streams or recordings and interactive video rooms can be embedded to Tavata, so participants will not have to move between platforms. Also event information, speakers, program, partners and exhibitors have their own presentation spots.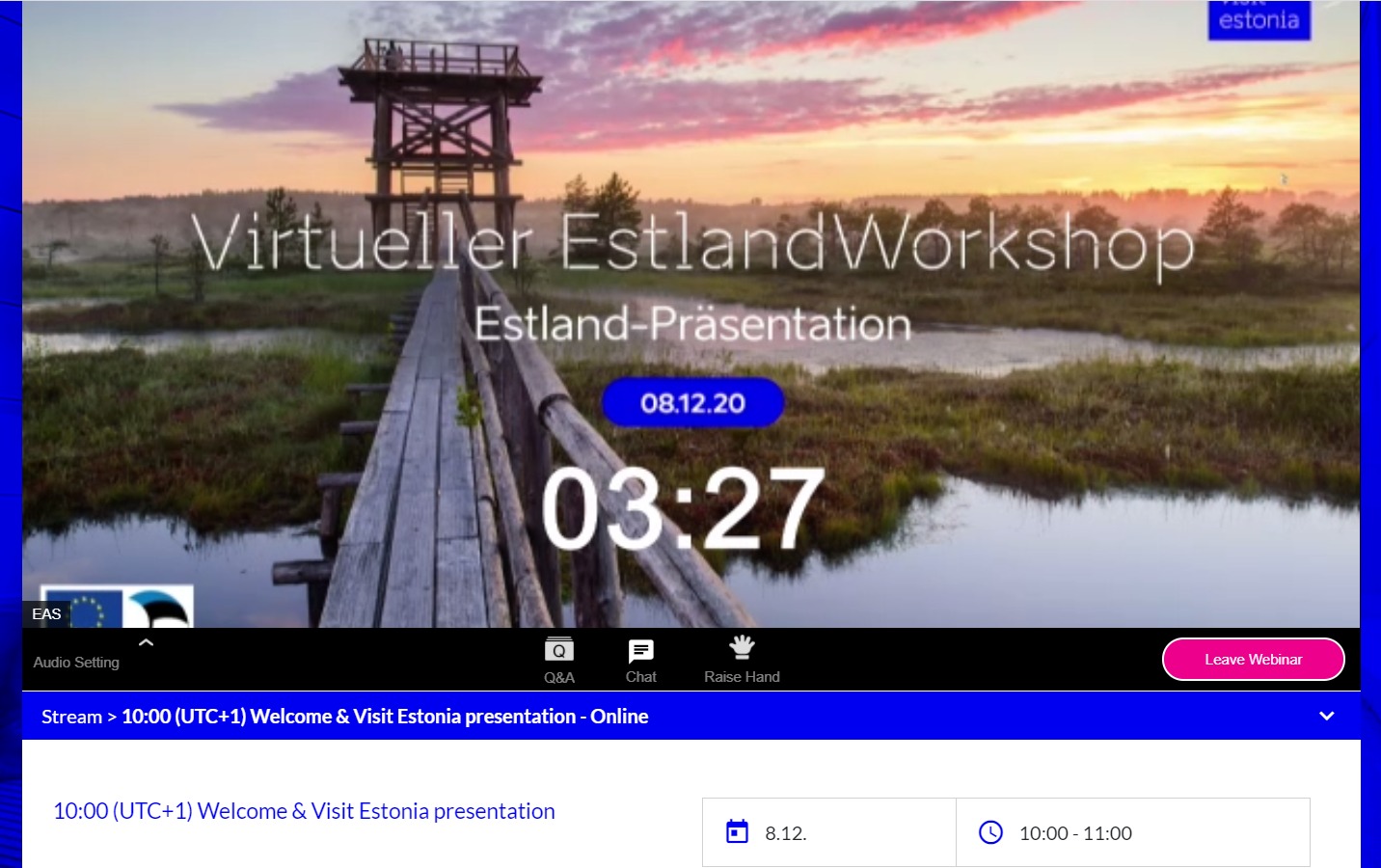 Organizers Kristiina Talisnainen and Evely-Baum Helmis experience on Tavata was, that the interface was very easy to use, and it offered a great combination thanks to the integration possibilities. "Tavata also provided excellent support and help, cooperation with Tavata was very smooth!"
Would you like to shift your events virtual? Let us know, we are happy to help!
Contact us sales@tavata.events or leave us a contact request - we'll get back to you as soon as possible!